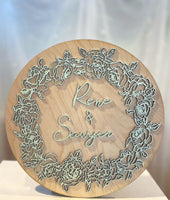 About Us
Welcome! Nv Engraving specializes in creative custom engraving projects and we'd love to work with you.
Browse our products for items that are ready to be purchased today or contact us to make your own ideas come to life. If you have something that you would like engraved, let's talk!
Some material possibilities include: wood, leather, slate, paper, acrylic, coated travel mugs and glass just to name a few.
We currently offer shipping options on most products; however, some products are expensive to ship safely. Please choose local pickup or delivery to London, Ont. at checkout for slate or glass products.
Products